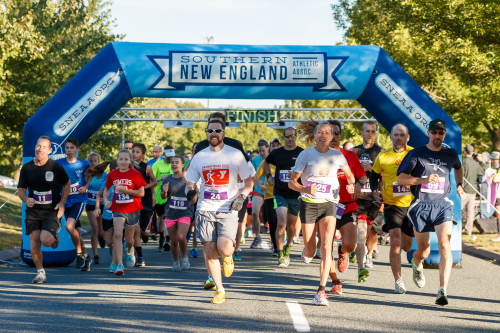 What we can do for you
Our founder and company president, Scott Sutter, is a former scholarship NCAA Division-1 Track & Field athlete. While his times may be a bit slower these days, his love for the distance running community continues to grow. It was only natural for us to develop an insurance program that specifically serves the people who share in our passion of competitive running.
What our program can do for you:
Provides liability limits beginning at:

$1,000,000 per occurrence.
$3,000,000 aggregate / per policy year.
Professional liability is automatically included.

Designed to respond if erroneous race results are released.
Blanket Additional Insured status for certificate holders.
Economical cost – Premium begins at $300.
Access to attorney-reviewed waivers & client contracts.
24/7 Access to issue certificates of insurance.
General Liability
Professional Liability
Event Cancellation
PCI Compliance Liability
Data Breach Liability
Abuse & Molestation Liability
Property & Inland Marine Coverage
Performance & Bid Bonds
Employee Dishonesty
Umbrella
Workers' Compensation
Removes Athletic Exclusion
A customary insurance policy excludes any and all liability tied to athletic events or the preparation or practice for athletic events. As race timers, everything we do is tied to an athletic event. With this program, we can be 100% confident that we are being provided liability insurance.
Professional Liability Included
If we produce inaccurate results, which leads to the race director awarding prize money to the wrong runner… or someone's scholarship is effected… or we botch the timing so badly that we are unable to produce 100% of the performance marks for the race runners… our policy has an endorsement that provides $1,000,000 in coverage.
Privacy Liability Included
Consider all of the personal information that is contained on the laptops we use to time races. The names, emails, addresses, date of births, etc. If a laptop were to be stolen or lost, that could be a huge and expensive problem. That's why we build in $25,000 in privacy and data breach liability. It's not a ton of coverage. However, it gives us some protection. If you would like higher limits – $500,000 or $1,000,000 – we can provide that economically as well.
In regards to certificate of insurance requests from race directors – Each of our clients have the ability to produce their own certificates of insurance through our Client Portal! No more waiting around! We set the first certificate up for you. Giving you a template to work from. If you're not comfortable producing your own certs or receive a difficult request – just forward them to us! We'll take care of it. Added bonus… once a certificate is in our system, each time the policy renews, our system automatically updates all of your certificates, then emails/faxes them to you, as well as directly to the race director (if you enter the RD's email or fax). Saves everyone a ton of time!
Additional Coverage Available
Insure Your Equipment: Wherever you travel in the U.S., your equipment would be insured. A car runs over your antennas, cameras are stolen, etc… it can be covered. For $20,000 in coverage, with a $500 deductible, the annual additional premium is $450.
RaceInsure Race Cancellation Insurance: www.RaceInsure.com – Help ensure that you are paid in case a race director cancels their race! RaceInsure will insure race revenue up to $1,000,000, in case a race must be cancelled due to dangerous weather, flood, earthquake, wildfire, terrorism or threats of terrorism, governmental shutdown, etc. The minimum premium per race is $171.
If you would like a quote, please complete the fields below and click submit. We will email you our quote within 24-hours. If your insurance need is more urgent, please contact our office at: 508-304-6106 or email Scott Sutter at scott@srtins.com.